Acti Spa Chlorine Granules
Efficient stabilised chlorine shock treatment for your spa.
RangeACTI SPA
CategoryDisinfection
ApplicationDisinfection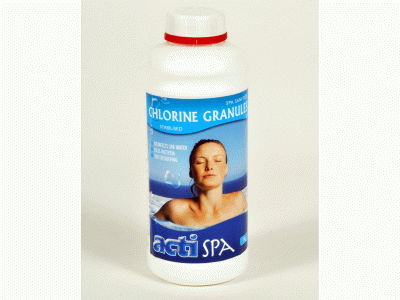 Previous name: Acti Spa Chlorine Granules / Acti Spa Shock
In compliance with EN 15073: Chemical products used for treatment of swimming pool water.
Instructions for use
In the Spa, after product dilution while your filtration system is operating, in absence of swimmers.
Dosage
Add 15 to 20g of Acti Spa Shock for 1m3 of water.
Packaging
1kg bucket