Acti Chlorine/Bromine Reducer
Deactivation of chlorine or bromine to dissolved salts.
RangeACTI Expert
CategoryDisinfection
ApplicationDisinfection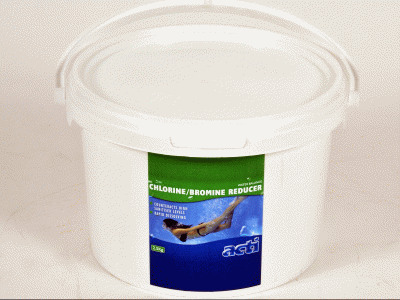 Previous name: Acti Chlorine/Bromine Reducer - Acti Neutral
Instructions for use
Add Acti Neutral in 2 steps, with an interval of 20 minutes. First, add the half of the calculated amount. After 20 minutes, conduct an inspection and add the other half.
In the event of pool drained water, neutralisation should not be simply partial but total.
In the event of chlorinated or brominated products that have started to decompose, you are advised to keep between 50 and 100 litres of a 50% Acti Neutral solution available (the product is highly soluble in water).
Dosage
Treatment for chlorine
Add 2.5g of Acti Neutral per m3 of water and per mg/L of chlorine to be neutralised. Amount of Acti Neutral = 2.5*Rate of chlorine to be neutralised*Volume of tank
Treatment for bromine
Add 2g of Acti Neutral per m3 of water and per mg/L of bromine to be neutralised. Amount of Acti Neutral = 2*Rate of bromine to be neutralised*Volume of tank
Packaging
2.5kg container