Acti Algaecide
High efficient preventive treatment against the spread of algae.
RangeACTI
CategoryAnti-algae
ApplicationDisinfection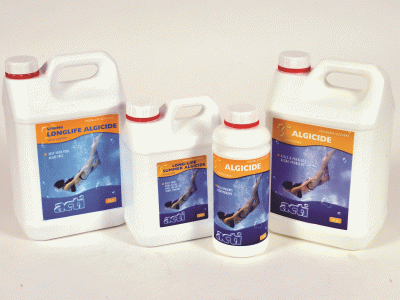 Previous name: Acti Algaecide
Instructions for use
Directly in the pool while filtration system is operating without any swimmers in the pool.
In the event of high temperatures and/or heavy rainfalls and in the presence of algae (sliding wall), perform a shock treatment (chlorine, bromine, etc.) followed by the addition of 1 liter to 2 liters of Acti Anti-Alg 3 for 50m3 the following day.
Dosage
1/2 liter of Acti Anti-Alg 3 for 50m3 of water every week.
Packaging
5 liters container